Thank you
Learn Thai Language Online via Skype
Hello Everyone,

Learning how to speak Thai is not difficult. If you are planning to visit Thailand or you are working in Thailand, it will be useful to learn how to speak Thai .You can enjoy learning Thai via Skype and can select your convenient time to learn Thai.

Learning 30 minutes is free of charge.

If you are interested in learning Thai, please do not hesitate to contact me by e-mail .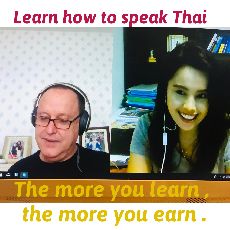 No.740